That's right. The Gimme Gimme thread.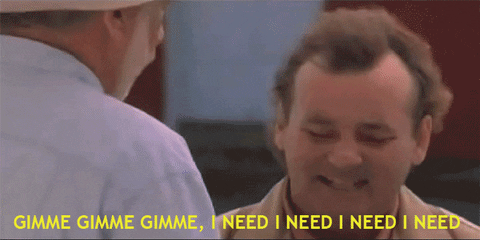 (Jesus this GIF is huge.)
The purpose of this thread is to keep track of items, characters, tokens, etc that you feel you need at any given time.
The idea is to have a place that's easy for devs and players to take a look at at any point in time and get a feel for what players are in need of.
The forums is obviously the hub for this, but as we've all noted, this feedback can and does get lost depending on what's going on that day within the forum.
I will be keeping an eye on this thread alongside the forum to help gauge what we can offer in events, etc.
Please, let's keep drama and discussion out of this thread. Focus on short responses that are straight to the point. That will really help!
Thank you everyone!
---
Right now, I really really need at least 10 Legendary Medals! Shiva must ascend!